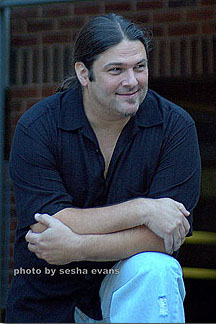 Night Music Series at C'est Bon
A new monthly community event that features live music, drinks from the bar, and food from our menu! FREE Admission and no Pre-order required!
Featuring – Gary Smallwood
Gary started his love of music by signing up for drums & percussion classes in the 5th grade and continued to play them through high school. By the time he reached 7th grade, he became interested in the bass guitar. His parents bought him a Fender bass & amp that Christmas and he taught himself to play using his favorite records such as The Beatles, Sly & the Family Stone and others as influences. At age 15 he saw a late night film entitled "A Film About Jimi Hendrix"…from then on it was all about guitar! Then he received the album "Layla & Other Assorted Love Songs" by Derek & The Dominoes where he maintains "that's where I learned all my licks". He is also self-taught on guitar using Hendrix, Clapton, Trower, Marino & Van Halen as influences, to name a few.
Gary's style of music consists of Classic Rock, Country Rock, soulful Blues Rock or what he likes to call: "flat out guitar-driven blues-infused rural contemporary music"…he has a great appreciation for all types of music and sometimes will incorporate soul, R&B, funk, country and 'show tunes' into his playing. Gary also gives back to the community by playing shows for numerous benefits and charities throughout the region. He is a well respected and hard working musician, playing 200+ shows a year.
Facebook: https://www.facebook.com/garysmallwoodmusic
Website: https://www.garysmallwood.com/